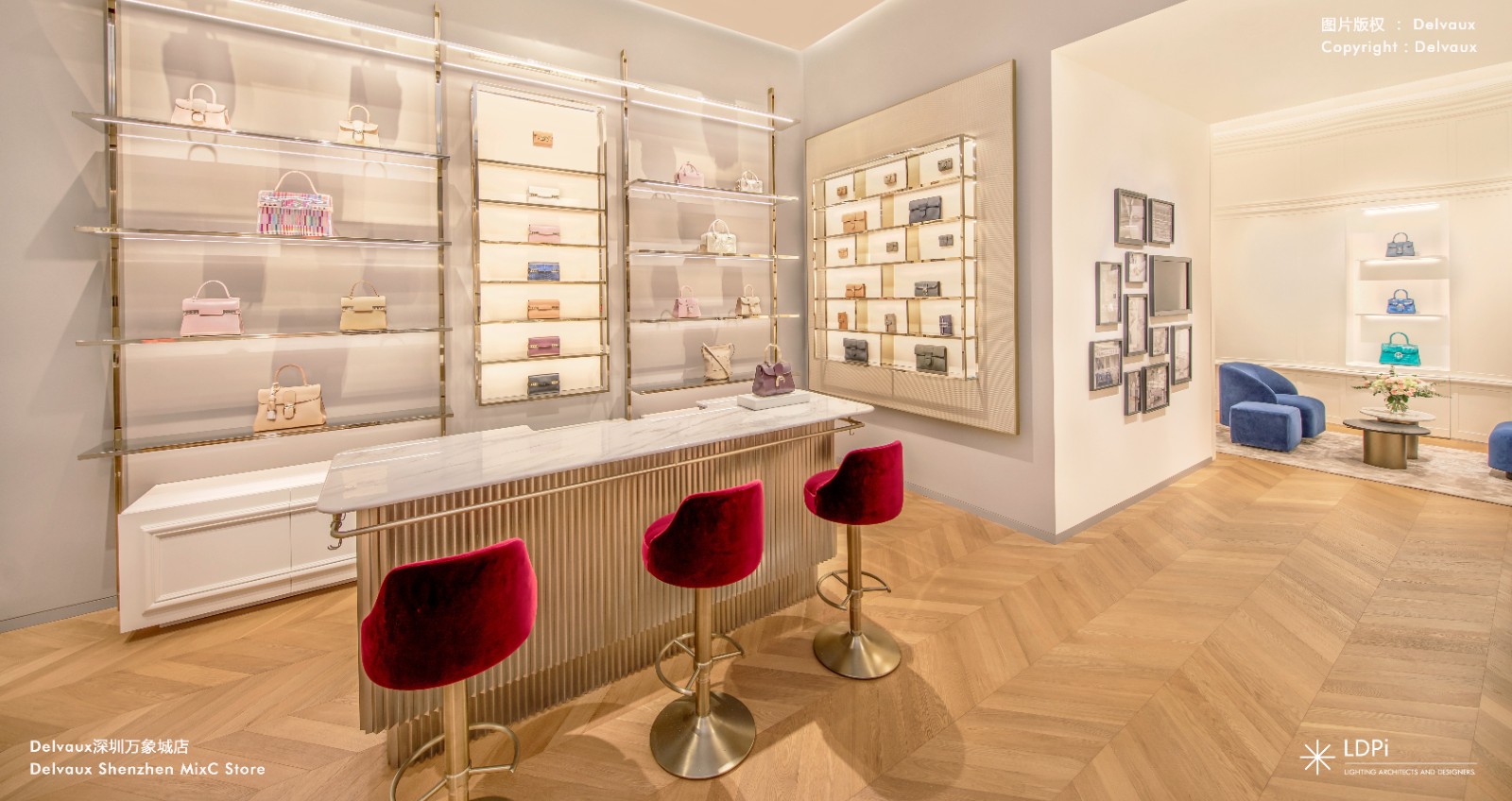 The Delvaux Shenzhen MixC store, which officially opened in July 2021, is found on the first floor of the MixC phase 1 (store number L105), located on 1881 Baoan South Road in the Luohu district of Shenzhen. Delvaux was created in Brussels by the innovative Charles Delvaux in 1829 with a very long history. For hundreds of years, Delvaux has always adhered to the classic craftsmanship of leather goods design and it was granted the title of "Purveyor to the Court" by King Leopold II in 1883.
The Delvaux Shenzhen MixC store designed by VUDAFIERI-SAVERINO PARTNERS (VSP) is a continuation of the Delvaux brand story, boutique positioning and is committed to creating a comfortable shopping experience. Under the influence of Belgian surrealism, each piece of Delvaux's work is unique and interesting, and each handbag is full of exquisite craftsmanship. According to this eclectic spirit, the lighting design uses lighting fixtures with high color rendering as to better present the exquisite details of leather goods.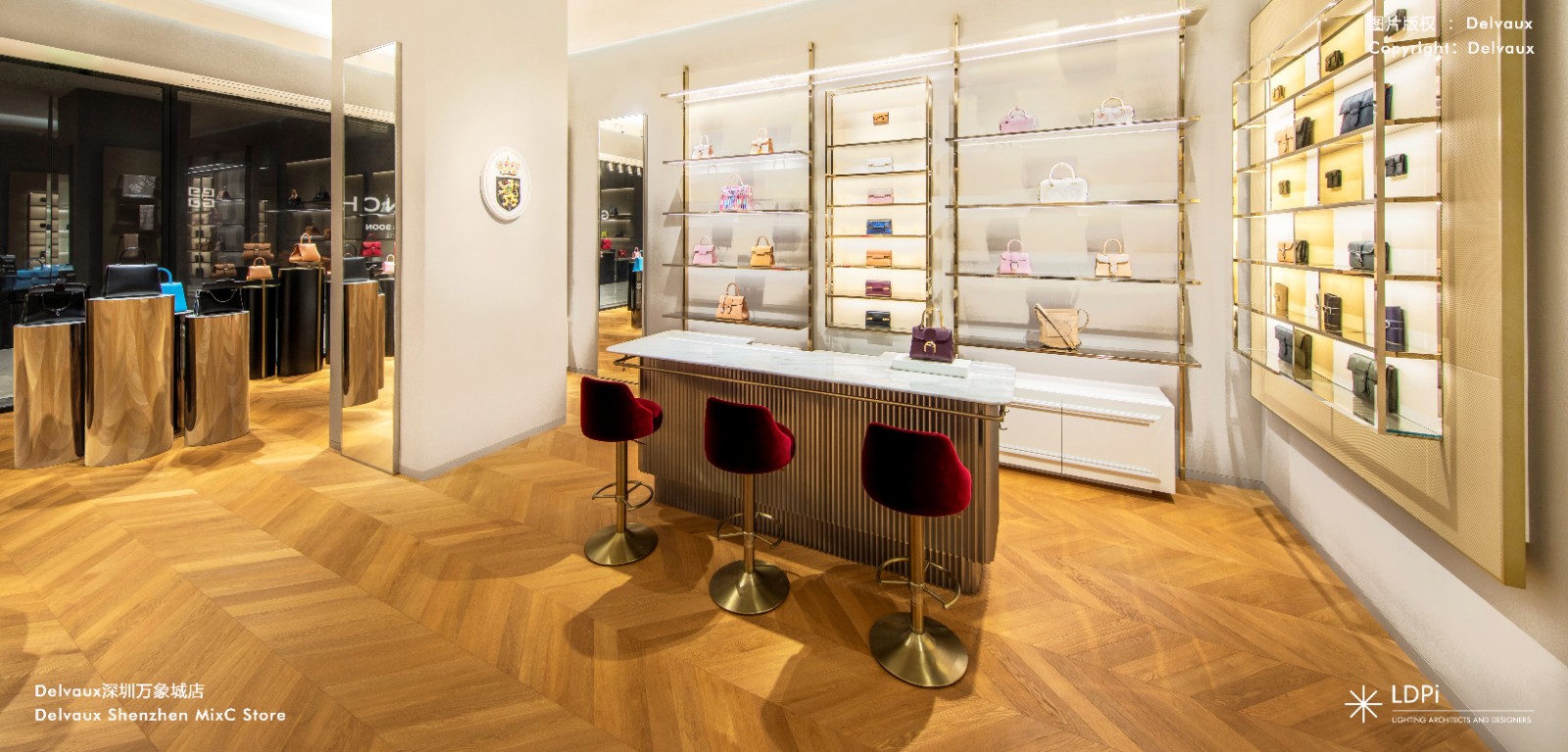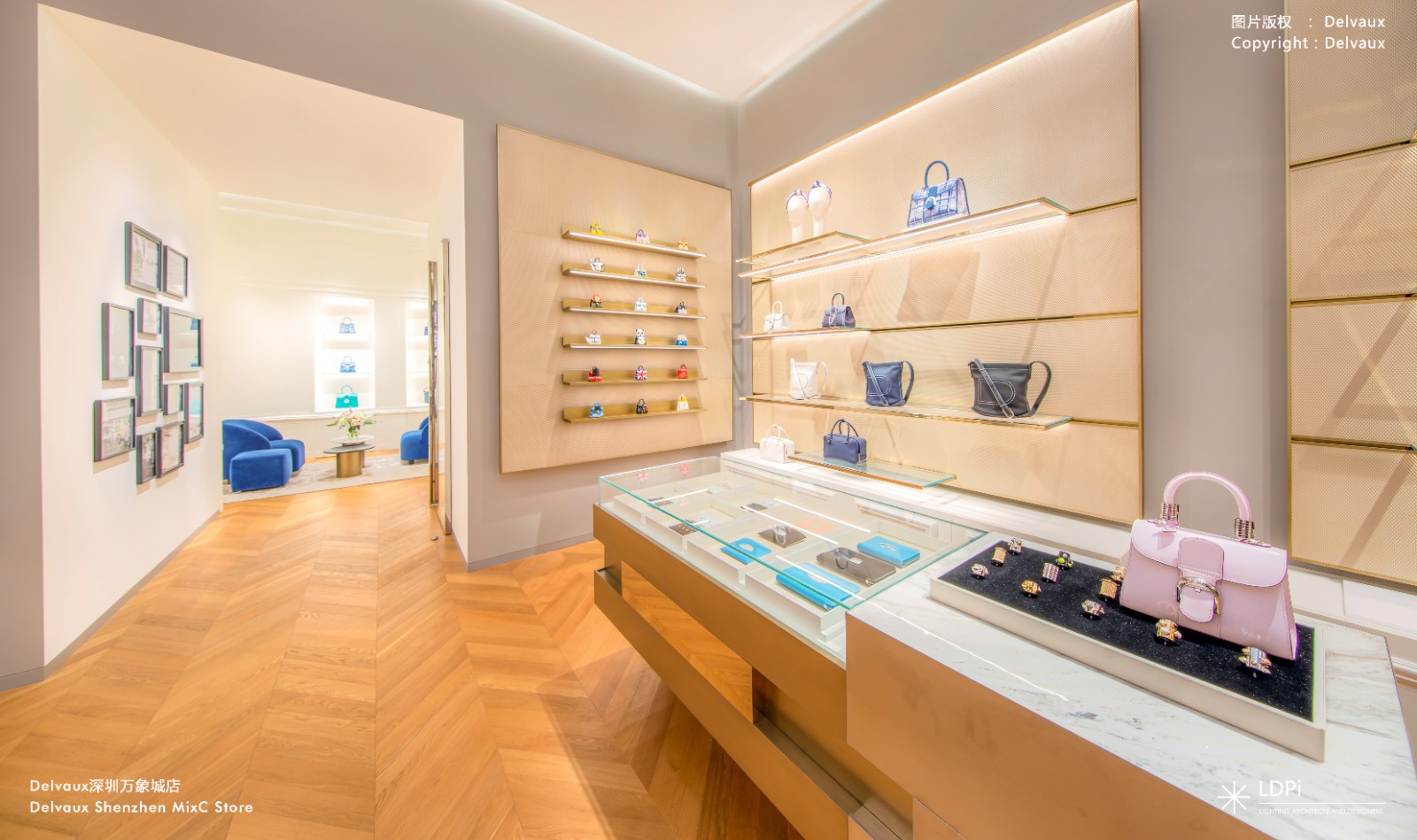 The interior of the store is mainly composed of three areas. Due to their different functions, their illuminances are also different. The lobby at the main entrance has the highest illumination and is eye-catching; the middle hall is slightly illuminated, gentle and comfortable; the VIP area has the lowest illumination and is relaxed.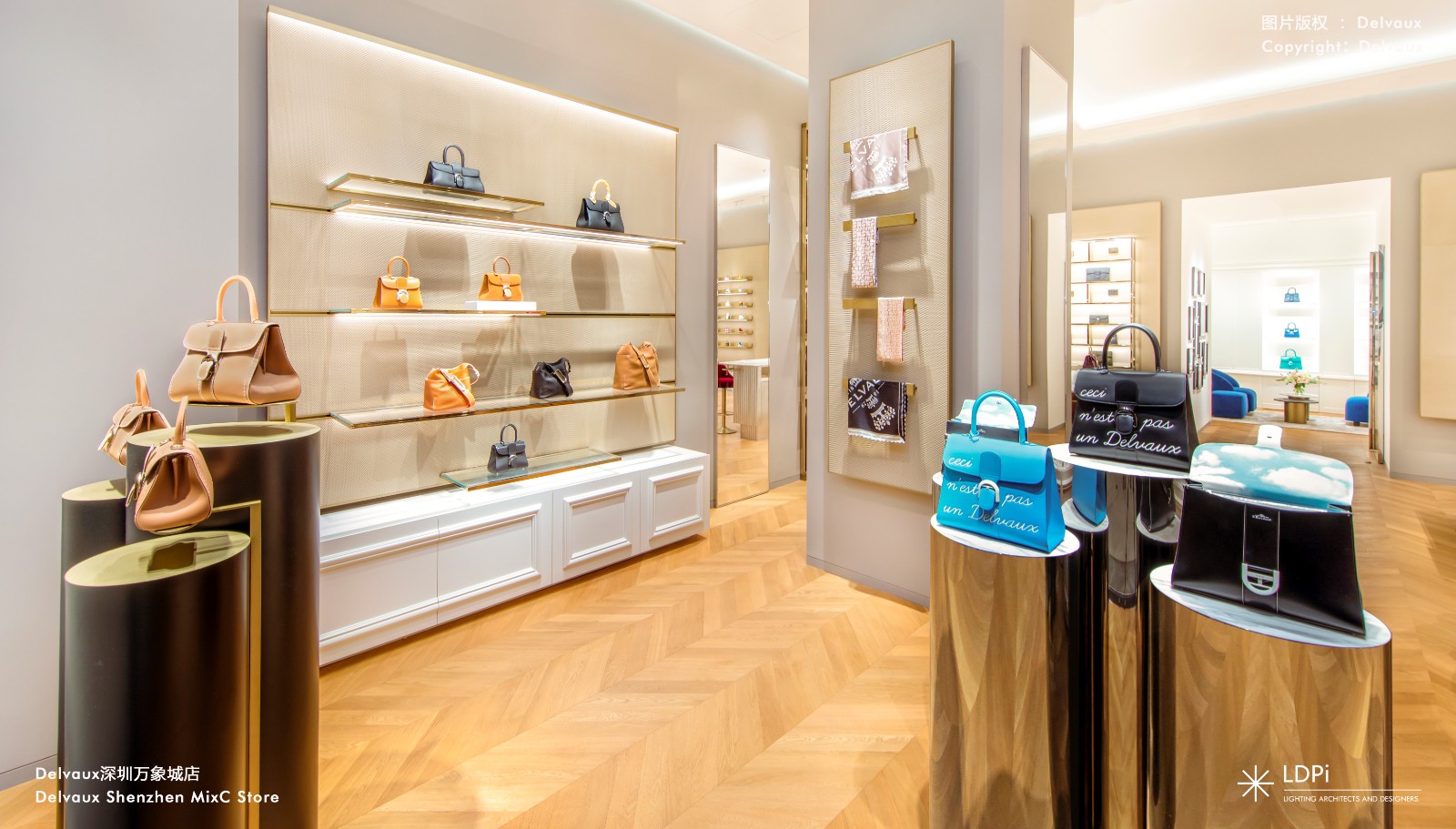 In the lobby, below the soft unique ceiling with curved edges revealed by the linear LEDs installed in the cove lights, are the bags displayed on the central floor stools with mirror-like finishes that echo with those that wrap the horizontal display glass panels with integrated mini LED linear lights. The details of the interior of the mesh shelves are well displayed, and the color of Delvaux leather goods is also fresher and brighter against the mesh shelves.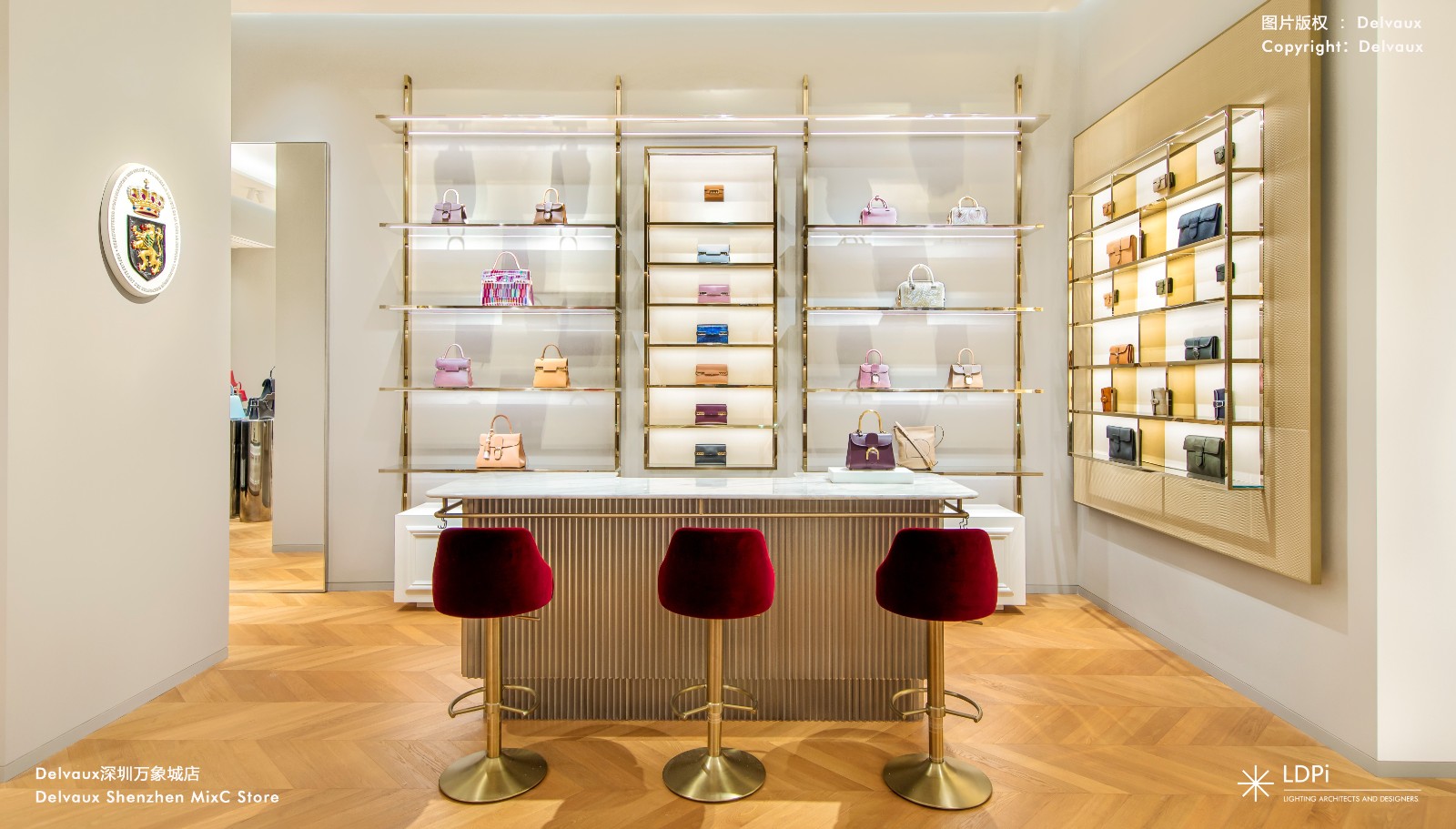 Behind the pillars is the central hall of the store, which also uses mesh shelves on both sides, and hidden LED linear lights are installed on the shelves. In order to better present the exquisite details of the goods, the lighting design also refers to the "shadowless light" principle to provide illumination from multiple angles.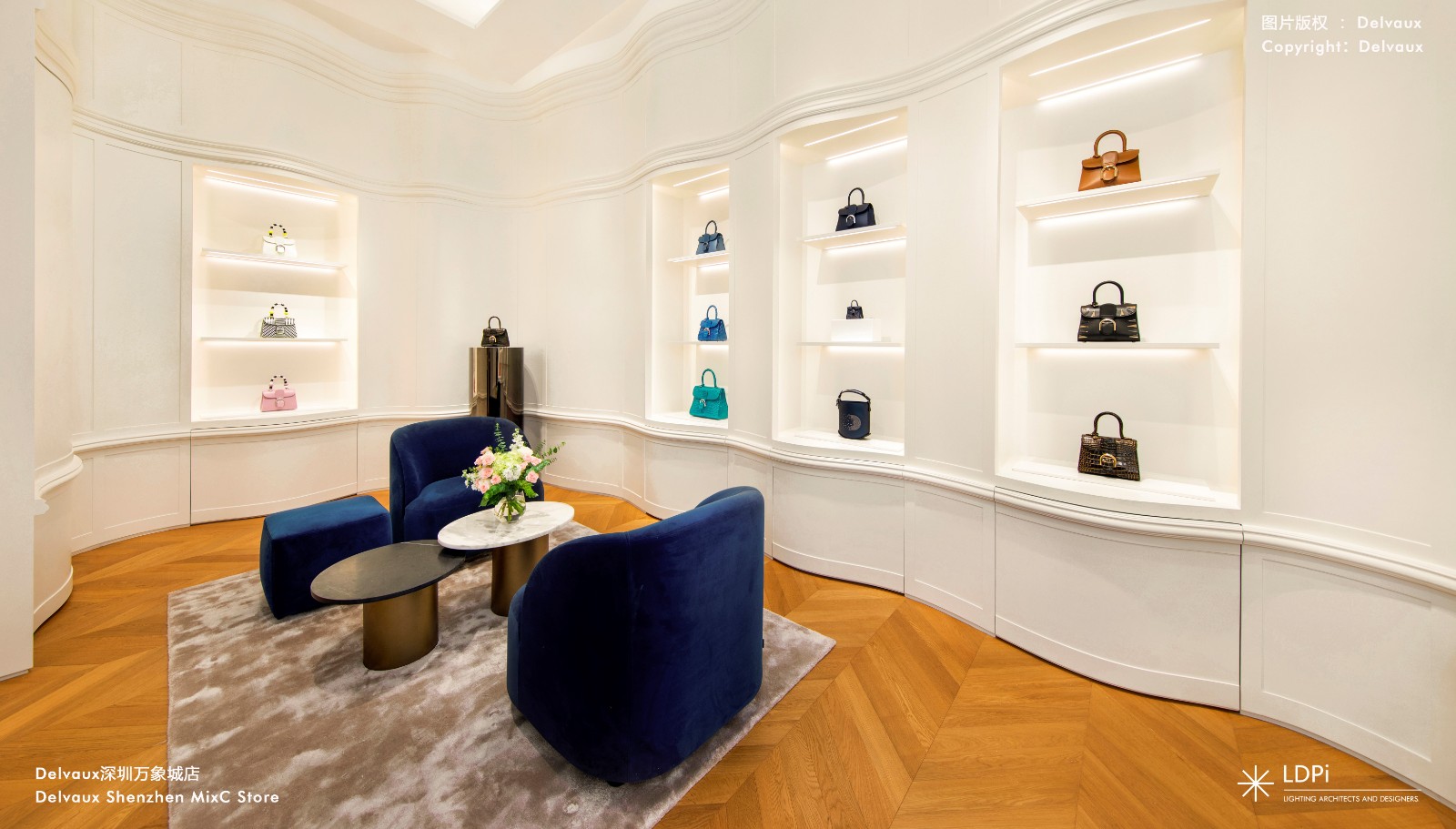 The design of the VIP area brings an atmosphere different from most commercial stores. This area allows more in-depth customer experience and interaction with the texture of the goods in a comfortable and relaxing and refined environment where the lighting is both focused and dimmed accordingly.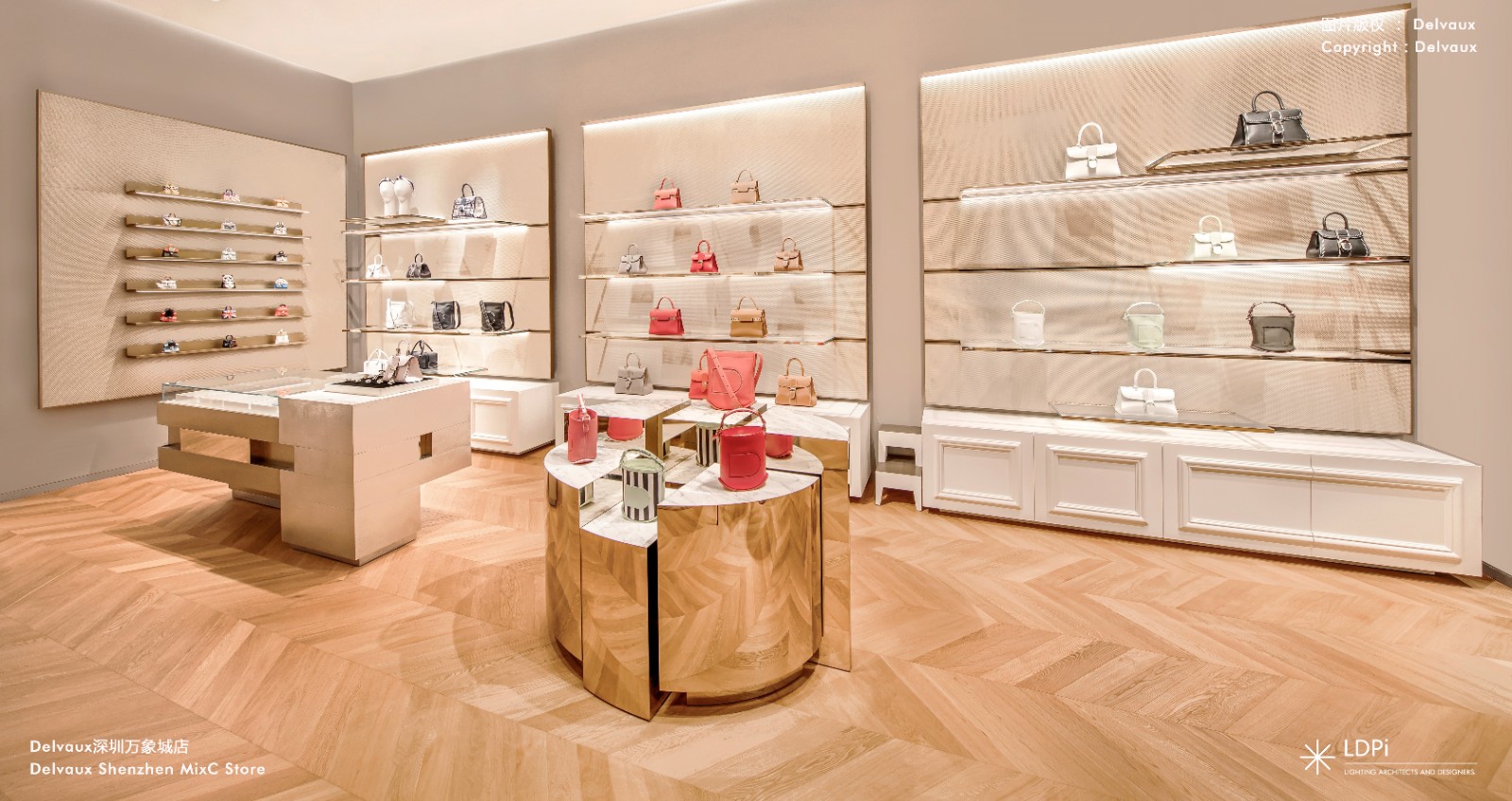 Even though each Delvaux store is unique, the consistent pursuit of providing timeless classic craftsmanship luxurious leather goods reveal through "texture" is what the the interior design and the lighting design support Delvaux for.